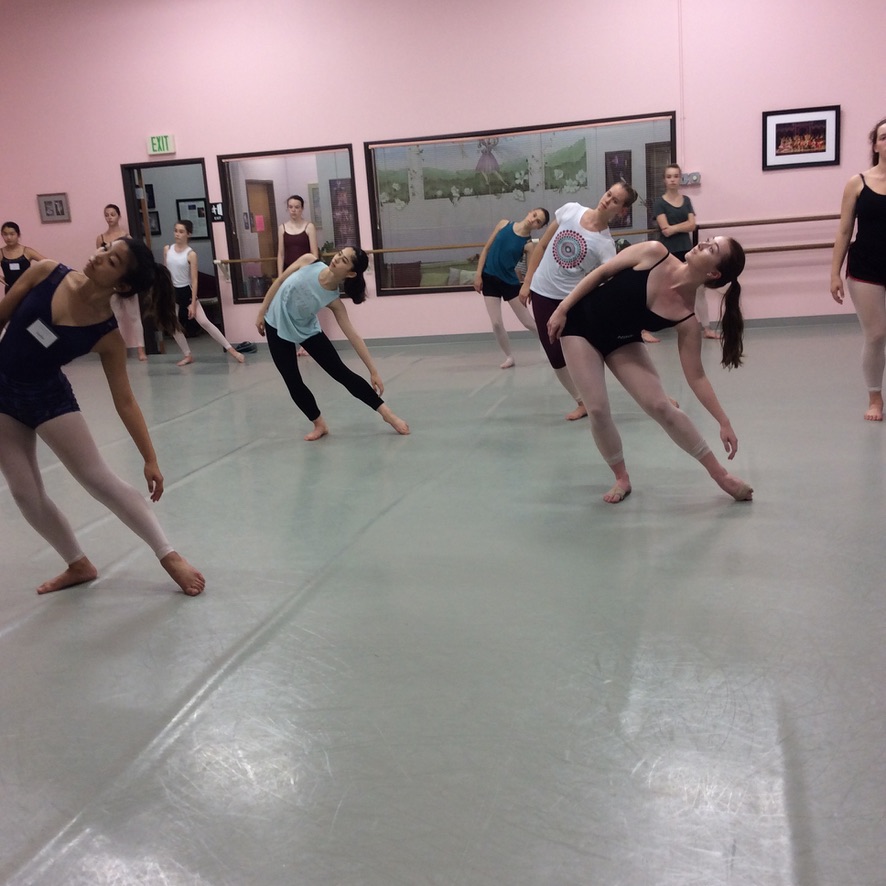 Tap and Jazz
Tap classes are available for ages five through adult. All ballet students are encouraged to study tap in addition to ballet, as it helps them improve their sense of coordination, rhythm, and musicality. Our adult classes also offer a fun way to exercise both mind and body. Adult class drop-ins are welcome.
Jazz classes are available for ages seven through adult. All ballet students are encouraged to study jazz in addition to ballet, as it helps improve flexibility, musicality, and use of space. Jazz is an integral part of dance education for students who wish to become professional dancers.
Contemporary
Contemporary dance combines components of different dance styles including classical ballet, jazz, modern, jazz, and lyrical. Focusing on the contract and release of the body, and the unpredictable changes in rhythm, speed, and direction, dancers aim to correlate the mind and the body within fluid dance moves. Dancers develop proper body alignment, strength and flexibility, rhythmic and musical phrasing, and self-expression while employing floor work, fall and recovery, and the improvisation characteristics of modern dance. Classes are available for Intermediate Foundation students and above. Drop-in students should contact the office before class time to arrange placement and payment.
Stretch and Tone
This class is structured to help dancers build strength and flexibility that furthers their command of technique. It also helps prevent injuries and promotes better body awareness and breathing techniques.
The Ellové Technique®
The Ellové Technique is a non-impact fitness conditioning class that uses a mat and light hand weights. Taught by certified instructors, it is designed to strengthen and rejuvenate through the pure techniques of dance, yoga, fitness, and Pilates. Set to an intentional playlist of music, the class seamlessly incorporates alignment principles, balance, and full-body awareness while focusing on the breath. Students leave The Ellové Technique stronger, longer, and more connected to their bodies. This is the perfect class for anyone looking to improve posture, strength, tone, and flexibility, and is recommended cross-training for dancers and athletes. From novice to dance professional, The Ellové Technique is for everyone.
Watch their video to learn more. You will recognize our studio and a few of our students in it!