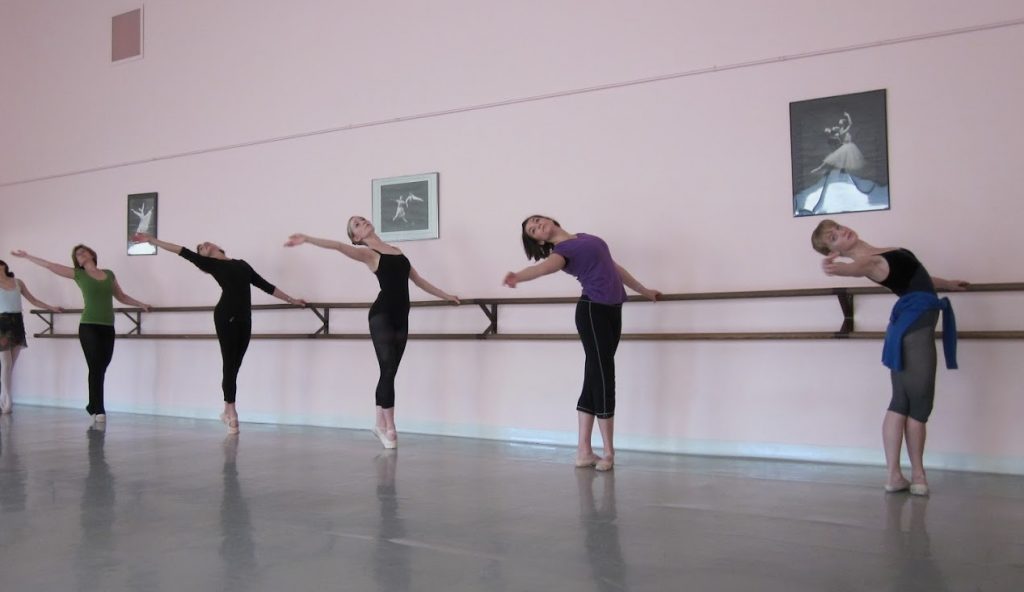 Dance is for everyone! We believe it is never too late to explore the joy of dance, which is why we offer classes for adult and teen beginners with little or no dance experience. We work with you to help you reach your personal goals. Our adult classes provide a wonderful way to release stress and have fun while keeping fit.
JTSD offers a variety of ballet, jazz, and modern classes seasonally. Please see our current schedule here for current classes or click register below next to the classes we offer this term.
Adult Ballet
Adult Ballet classes are designed for adult dancers of all levels. Whether you are new to ballet, took classes as a child, or danced professionally, our classes have something for everyone. Taking ballet as an adult improves posture, balance, coordination, and muscle strength while leading to an improved body image and sense of well-being. Meet us at the barre and let's enjoy dancing together.
Stretch and Tone
This class is structured to help dancers build strength and flexibility that furthers their command of technique. Specific exercises are carefully chosen to help prevent injury and promote better body awareness and breathing techniques.
The Ellové Technique®
The Ellové Technique is a non-impact fitness conditioning class that uses a mat and light hand weights. Taught by certified instructors, it is designed to strengthen and rejuvenate through the pure techniques of dance, yoga, fitness, and Pilates. Set to an intentional playlist of music, the class seamlessly incorporates alignment principles, balance, and full-body awareness while focusing on the breath. Students leave The Ellové Technique stronger, longer, and more connected to their bodies. This is the perfect class for anyone looking to improve posture, strength, tone, and flexibility and is recommended cross-training for dancers and athletes. From novice to dance professional, The Ellové Technique is for everyone.
Watch their video to learn more. You will recognize our studio and a few of our students in it!
Raise the Barre
Designed and created by June Taylor's School of Dance Founder and Artistic Director June Taylor-Dixon, this class helps adults build strength, increase flexibility, and improve circulation in a way that restores balance and well-being to the body and mind. This low-impact class works with the body to help you meet your personal needs and feel renewed. No dance training is needed. Classes are available for the term and on a drop-in basis. Class card bundles are also available for drop-in savings.